#NewMusicMonday
The Search for Everything – John Mayer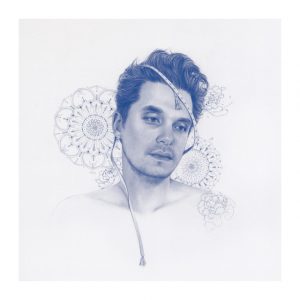 So after two "waves" John Mayer finally released his new album.
Meh.
It's more of that one album that I bought and didn't listen to but once (Battle Studies) and probably not much like that Montana Mountain Man Music of Born & Raised.  There are no strong ballads. No bluesy soul either.  And no pop tunes.  It's like 2017 Yacht Rock.  And it kinda made me sad.
The album wasn't a total wash. I really really liked Still Feel Like Your Man and Moving On and Getting Over.  John sings them in the falsetto note but backs himself up in a lower tone.  You like how it sounds like I really know about musical things, right?  But other than those two, I was greatly underwhelmed.
It's like me and John had this love that went from casual friends to head over heels to a bad breakup and then saw each other after a while and the love was still there but like why even really try again.  We still got the memories of better times and I didn't throw all the pictures away.  I'll even follow you on Snapchat or like your new love photos on Facebook and smile fondly at the good  times.
You like how it sounds like I really know about love things, right? (I'll always love John)
It's also kinda bummy because John's going to be in town in August for a concert but I'm not even going to look into tickets. I KNOW he does a great show. I know this, but I just can't pay the five.