Welcome to Add It To My List! Me and Lauren's monthly link up to share items you need to add to your list.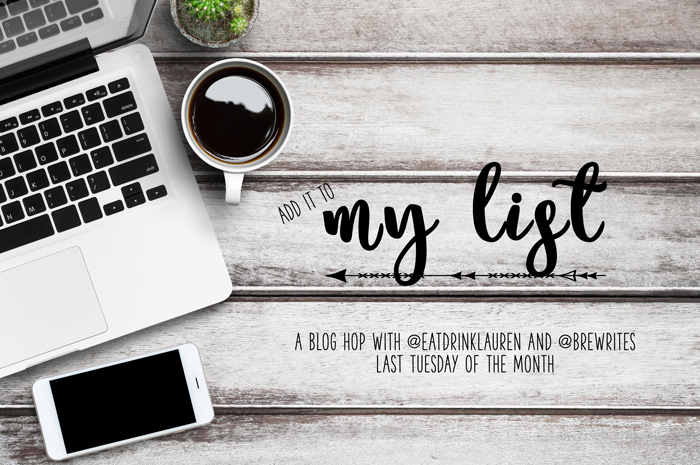 I've been on the hunt for some new podcast so there are a few I've added for this month's list.
LeVar Burton Reads Podcast
OMG Y'all.  LeVar Burton reads you a short story. He picks random genres and themes but I mean he's reading to you for 30-60 minutes. The production value is great so there are a few sound effects here and there.  It's the Reading Rainbow you've been missing as a 30-something or however old you may be.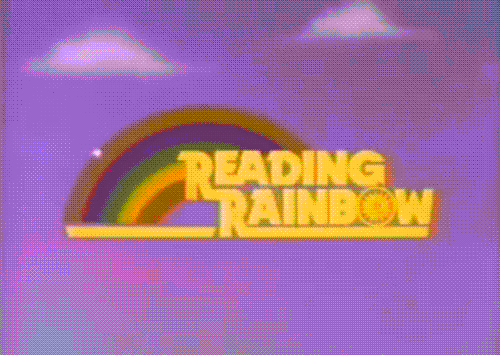 On One with Angela Rye podcast
You might know Angela Rye from these fantastic gifs:
She's a lawyer and political advocate and frequent commentator on CNN and NPR.  She has her own podcast where she talks about politics, pop culture, and has very interesting guests, and tries to keep it all under an hour. Her first guest was Maxine Waters!
Annotated Podcast
This is presented by Book Riot.  The first episode was about 1984 and as you might know
It's a bookish podcast but not like book reviews.  It gives some background information on books or the book industry.  It's only about 30 minutes so that's just enough time to talk bookly things for me.  The most interesting bit from the 1984 episode wasn't the obvious Big Brother is watching connections to every day life, it was the fact that Winston remembers war since he was a small child but never really knowing exactly who they were at war with.  I was born in 1982.  The Gulf War started in 1990 and well…
Other Internet goodness is
We Rate Dogs Twitter
I know Twitter is not for everyone.  This is fun Twitter. This is basically perfect Twitter.
This is Canela. She attempted some fancy porch pics. They were unsuccessful. 13/10 someone help her pic.twitter.com/cLyzpcUcMX

— WeRateDogs™ (@dog_rates) July 19, 2017
You don't even need Twitter to follow. Just check in from time to time. @dog_rates
Unroll.Me
Last week I had an unprecedented 1000 unread emails in my Hotmail. YES I STILL USE HOTMAIL. But for like newsletters or birthday club things and other internet ephemera.  I have rules to sort out some coupons I might need but it was just out of hand.  So I did a quick Unroll.Me and got it cleaned up and now I get one email a day of all the newsletters instead of 1000.  It's "Free" meaning that you have to do a quick share of the service on Facebook / Twitter but that's all the work you have to put in.
Bechdel Test
I was listening to someone talk about GLOW on Netflix and how more and more shows as passing the Bechdel Test.  And I was like "oh…I liked GLOW, what's the Bechdel Test".
The Bechdel test (/ˈbɛkdəl/BEK-dəl) asks whether a work of fiction features at least two women who talk to each other about something other than a man – Wikipedia
So for two weeks, I've been paying attention to all the media I consume to see if passes the Bechdel Test.
What's on your list for the month?  What you would suggest I check out in real life.  Link your blog below or let me know in the comments!