Presented without pretext.  Well, except for that sentence.
8. Interview with the Vampire (1994)
Vampires are generally sexy, even with the long hair and dead eyes Louis sports in this movie.  It's a good look for the undead, really.  I could have done without the nails.
7. Cool World (1992)
I think this was my first Brad Pitt movie. I was 10.  I rented it…like all the time from Blockbuster because nobody else was renting it AND it was PG-13.  I was 10.  Scandalous.  Anyway it was an adultish version of Who Framed Roger Rabbit and I think the story was decent enough?  I was 10.  I didn't have such a refined movie palette.
So young.  As everyone was in 1992.
6. Thelma & Louise (1991)
The movie is about best friends or something, who remembers.
5. Se7en (1995)
Cinematic masterpiece.  The story is fantastic and the suspense is just…whew.  Incredible story. We also get full goatee from Brad and I like it.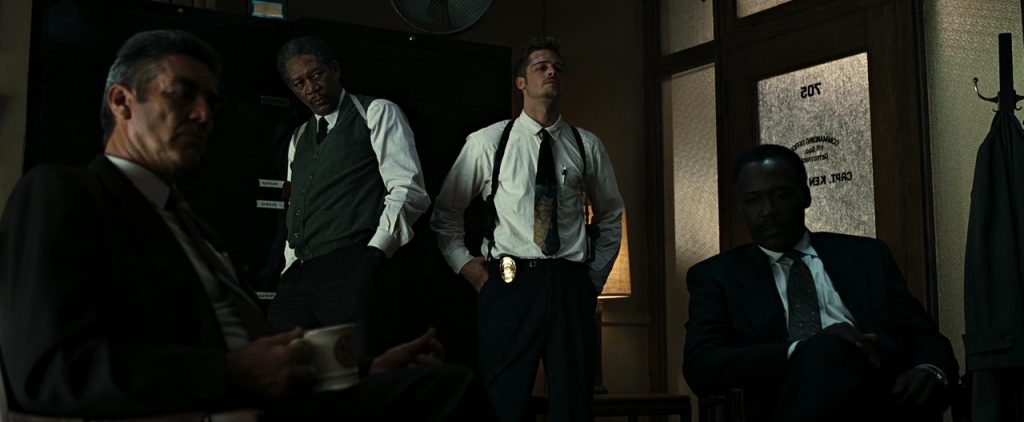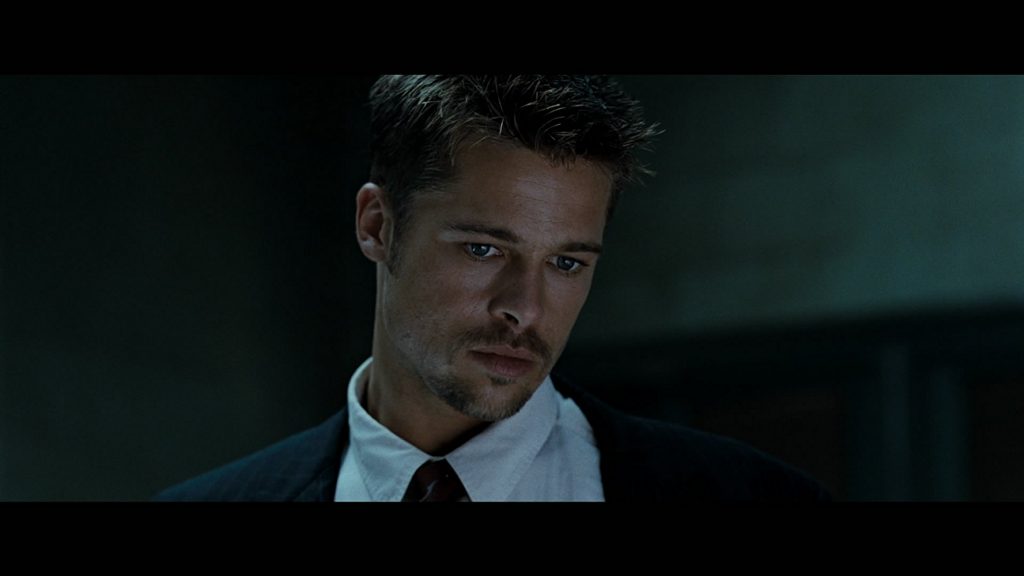 4. Ocean's Eleven (2001)
The funniest part of this movie is when Brad's character Rusty is teaching a bunch of young Hollywood stars how to play poker and Topher Grace walks out and gets mobbed by fans and Rusty just slips through. Fun Fact: Rusty is eating or drinking in just about every scene he is in.
Brad is giving us tailored suits and top buttons undone.  It's a good look.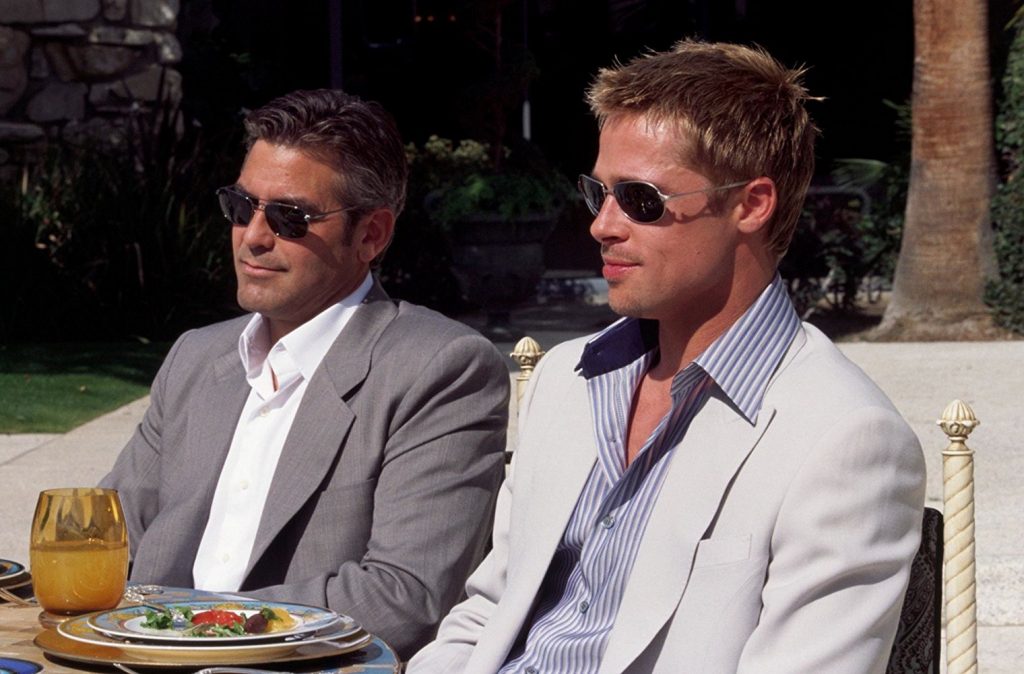 3. Fight Club (1999)
While this is my favorite movie and my favorite Brad Pitt movie, it is not the #1 look.  It's A LOOK. Especially when Tyler shaves his head but it is not #1.
Grungy and dirty and ripped.  A LOOK.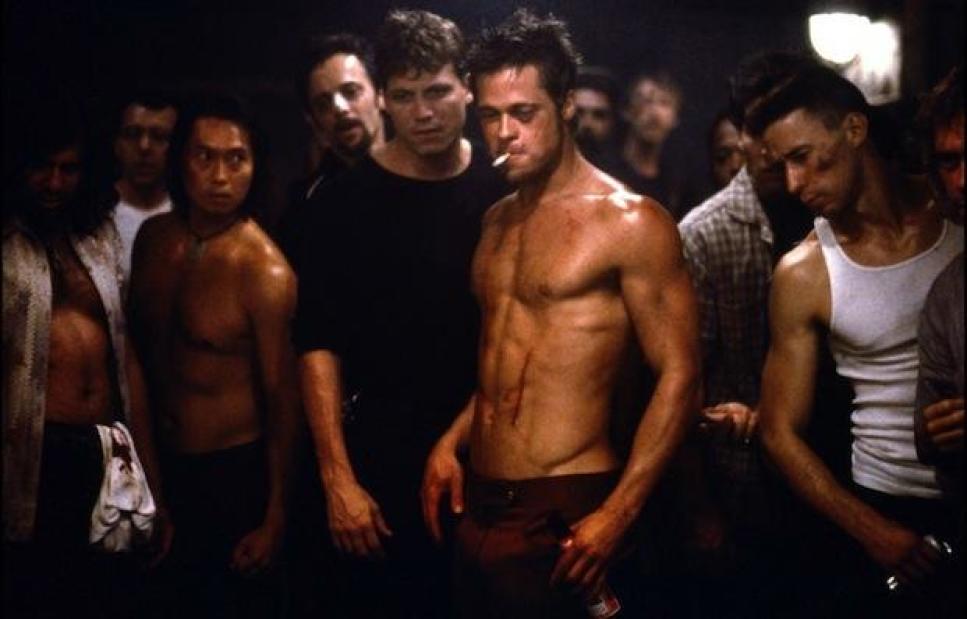 2. Troy (2004)
Achilles was RIPPED.  Even with the very long, very blonde hair this made it to #2.  Because Achilles also had a fucks deficiency.
Actually this should have just been a post of topless Brad Pitt gifs.
1. Mr. and Mrs. Smith (2005)
Brad's giving us buzz cut.  We got suits.  We got action.  We got silliness.  We got arm muscles.  This is the best of all the looks in the one movie along with the obvious chemistry between him and Angelina Jolie. AND it's a good movie.
Fun Fact: They kidnap Adam Brody and he has on a Fight Club shirt in the movie.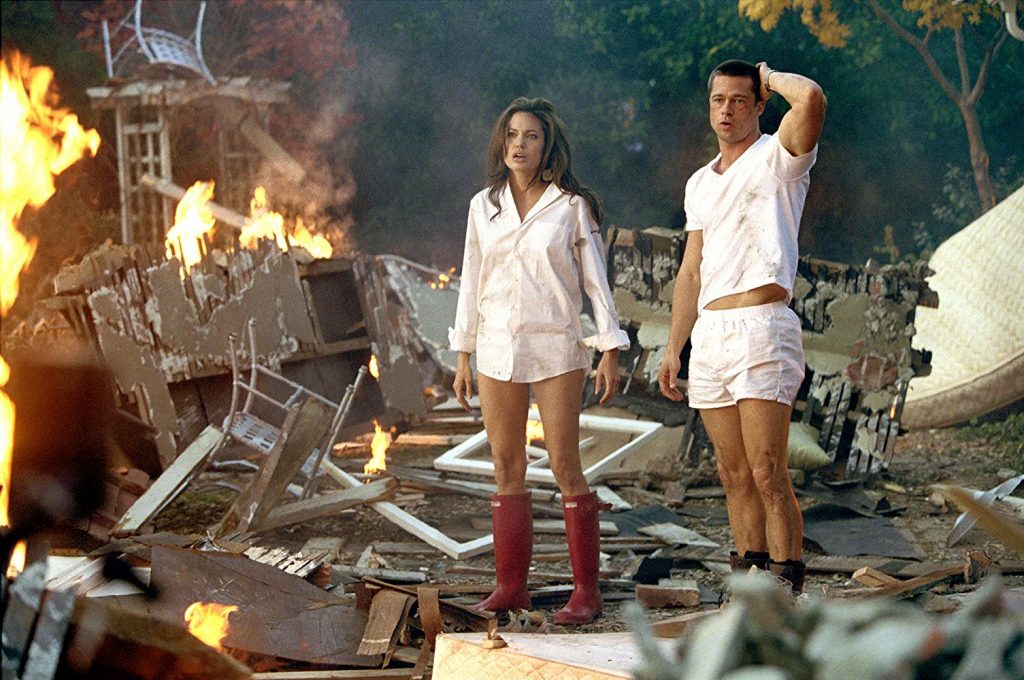 Honorable Mention: Snatch (2000).  I LOVE the movie and Brad is a boxer so there's lots of shirtless pics AND he's covered in tattoos.
I'll welcome your corrections but you must first state your Chris Rank™ before I accept your criticisms.  Let's fight.