Katy ISD is a neighboring school district and they've banned the fiction book The Hate U Give by Angie Thomas, in an unconventional manner.  If you haven't heard of the book, here's the Goodreads synopsis to give you an inkling as to why it might have been an issue.
Sixteen-year-old Starr Carter moves between two worlds: the poor neighborhood where she lives and the fancy suburban prep school she attends. The uneasy balance between these worlds is shattered when Starr witnesses the fatal shooting of her childhood best friend Khalil at the hands of a police officer. Khalil was unarmed.
Soon afterward, his death is a national headline. Some are calling him a thug, maybe even a drug dealer and a gangbanger. Protesters are taking to the streets in Khalil's name. Some cops and the local drug lord try to intimidate Starr and her family. What everyone wants to know is: what really went down that night? And the only person alive who can answer that is Starr.
But what Starr does or does not say could upend her community. It could also endanger her life.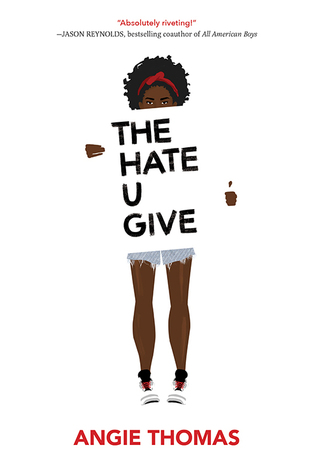 Anyway, Kelly at Stackedbooks reached out on Twitter and asked if there were some people in the area that would help her get the book to kids in the district.  When a book is banned it means that they don't keep copies in the library so you can't even read it on your own time.
Kelly set up Amazon Wish Lists where anyone can get a book sent to me, or some other people, and we will deliver the books to Little Free Libraries in the Katy district. GUERILLA STYLE.  I'm trying to take my activism up a notch and get from behind the screen every so often.
Here's the link to Kelly's post giving you all the deets. 
And here's the link to the Amazon wish list that will send it to me, but honestly, truly, you can click on any of them to donate a copy, or just share the list and post and that will go a very long way as well.  As I type this (Jan 8, 7:30 pm) the book is $10.79.
#resist
UPDATE (Jan 10): So the Wish List for 50 books  has been fulfilled! Click here for the link to the new list.