With holidays and stuff I didn't do as much reading/movie going/binge watching as normal.  I guess that means I was busy spending time with family? Or at least the family was hogging the TV.
Books
The Wife Between Us – Greer Hendricks and Sarah Pekkanen
The social media promotion for this book was HEAVY.  On Facebook they were like "send your address and we'll send you an advanced copy". THAT easy. You didn't have to be a book blogger or anything. So I got an advanced copy.  It's a suspense novel and it's like "oooh you think you know what you're reading but you don't." But I was also tricked by blurbs about The Girl on the Train and The Girl in Cabin 10. At least this wasn't called The Girl That Used To Be Married. Anyway it's a good amount of suspense.  And I was legitately shocked a few times.  I didn't care for the last chapter but other than that it was a pretty good read that kept me intrigued and I didn't hate the main character too much.
What Ever Happened To Interracial Love – Kathleen Collins
This was a short story collection written by Kathleen Collins about love and being a black woman in New York in the 60's.  Collins died in 1988 but the collection was recently discovered and published.  As most short story collections about women go, this one is a little melancholy in bits but I'm sure that's how life was for black women in the 60s (and every other period of time ever).  It was an incredibly quick read but not very memorable either.  I do love to read things that don't feature communication on email and cell phones though.
The People We Hate at the Wedding – Grant Ginder (audiobook)
I checked out the audiobook from the library (this is a thing, Lauren wrote about it) and was so so glad I didn't pay for it.  This story is about two spoiled brats upset that they have to fly to their sister's wedding in London.  It's told from varying perspectives so there is a male narrator and a female narrator.  Every character is a horrible human being.
The Mother of Black Hollywood – Jenifer Lewis (audiobook)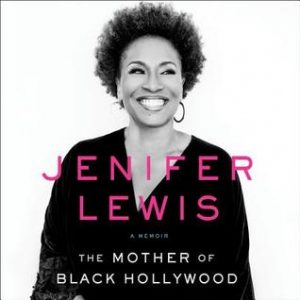 Surprisingly this was available on Hoopla the same day the book was released.  Jenifer does the narration and if you think you don't care for audio books, this will definitely change your mind.  Jenifer goes through her journey from Missouri to Broadway to film and television stardom.  5 out of 5 rating units!
Fire & Fury (audiobook)
How EPIC was this?

John Legend, Cher, Snoop Dogg, Cardi B and DJ Khaled take turns reading passages from "Fire and Fury" and then… Hillary Clinton. pic.twitter.com/wGXYOKRY54

— Indivisible Network (@IndivisibleNet) January 29, 2018
This how he live his life?  The narrator really was great. We're in the darkest timeline.
TV
The Marvelous Mrs. Maizel – S1 (Amazon)
OMG WATCH THIS SHOW. It was delightful. DELIGHTFUL.  It's from Amy Sherman-Palladino.  It has the quick, fast conversations like the Gilmore Girls, but speech patterns are really the only similarity.  Midge Maizel is a proper Jewish girl in Manhattan in the late 50s. Married, lives near her parents, has two children.  Then one day her husbands wants to up and leave her and she finds herself drunk and doing stand up in the Gaslight cafe.  8 one-hour episodes.  I tried to pace myself but blew through them in two sittings. I will definitely watch again.
Neo Yokio – S1 (Netflix)
This is a very very quirky anime on Netflix starting Jaden Smith, Jude Law, and Desus and Mero.  It's just quirky.  Almost like a pardoy but not.  I don't watch anime on the regular but I feel this is a parody, or at the very least doesn't take itself seriously at all.
Movies
Lady Bird (2017)
Lauren and I went to see this and very much got the feels.  Lady Bird is a high senior in Sacramento in the early 2000's.  She wants to get the hell out of Sacramento and do great artsy things in New York.  Because who doesn't.  It's a great coming of age story. Laurie Metcalf is amazing as Lady Bird's mom.
The Shape of Water (2017)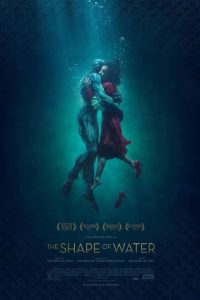 The main characters in this movie are a fishman monster from the Amazon, a mute woman, a black woman, and an older gay man.  They fight to save fishman monster from a terrible white guy that works for the government and drives a Cadillac.  Oh, and the Russians.  I'm over simplifying it but not really.  It's an adult fairy tale and it is beautiful and…oh my heart.  I'm going to buy the Blu Ray.  Guillermo del Toro needs all the Oscars.
That's it! What should I be streaming/watching/reading?  I'm also deep in the middle of The Office rewatch for no reason.  I have many many things on the DVR that beg my attention but here we are.