I checked the archives to see what I did as far as an entertainment wrap up post and it was this and so I'm doing it again and still don't have a title! Hooray.
This will be a list of things I have finished but not necessarily things for Add It To My List link up that Lauren and I do.
TV
House of Cards – S5 (Netflix).  At first I was like "there's no way they've made up crazier things than this administration has" and I was a little leary going in but fortunately we finished it before real life got as crazy as it is every day and it was really good.  I want Claire's wardrobe for real for real.
GLOW- S1 (Netflix).  Okay so when I kept seeing the snippets that GLOW was coming to Netflix I got very, very nostalgic because I used to stay up late late on Saturday nights and watch Apollo and GLOW (Gorgeous Ladies of Wrestling), and then Tales from the Darkside, and the the TV would just go off.  And I was a little worried the series would be too sitcomy or even slapsticky like Kimmy Schmidt can be, but it's not.  It's barely even a comedy.  It's well acted and the deal with some very very real issues.  They don't use the real character's information but it's enough of it to make me remember the show.  3 Black Geeks podcast told me there's a documentary on GLOW as well.  And also it took me 3 episodes to realize that Marc Maron was not just a poorly aged Hank Azaria.
Friends From College – S1 (Netflix).  This is another dark comedy about terrible people that went to Harvard together but are near 40 now and just horrible human beings.  It's funny at times (stars Keegan Michael Key, Cobie Smulders, and Fred Savage) .  But that being said, I did enjoy the show enough but I wouldn't recommend it to anyone because it's that on the fence.
Gilmore Girls – THE WHOLE THING (Netflix).  I went back through time to see when I first started watching Gilmore Girls.  October 2014.  Netflix keeps a history of everything you've ever streamed.  Enter at your own risk.  Anyway I finally finished all the season and then the Revival and I probably should have stopped at S6. I can't stand how the town enables Lorelai.  The revival just wasn't good.  Always and forever #TeamJess however I am also #TeamOogleAdultLogan.
American Gods – S1 (Starz).  Right, so this is a very interesting show that I knew from the get go wouldn't come together until around episode 5 or 6.  It was actual season 4.  But say Americans had a list of gods they celebrated/feared.  Like the Greeks.  Like the Romans.  Like literally any other society ever.  And then the old gods wanted to take Americans back from the new gods (God of Tech, God of Media…) and they used a beautiful human being to set it all off.  Also, Gillian Anderson is phenomenal.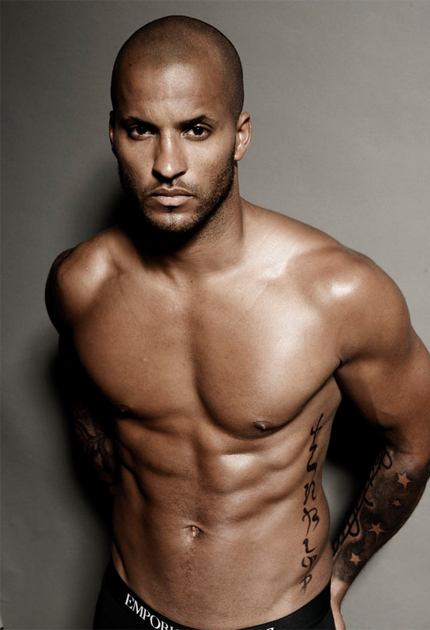 Homecoming King – Hasan Minaj. Fantastic standup. Makes me want to use words like "poignant".  It's hilarious and very very insightful and energetic and interactive.  Ugh it's so good. FANTASTIC.
Movies
King Arthur (2017) – I prefer Clive Owen's. It also made me wonder why American's don't have a history of mages or magicians, but we did and we drowned them so I guess the Puritans won that round.
Baby Driver (2017) – OMG YES GO SEE THIS MOVIE YES DO IT.
Girls Trip (2017) –  I will not reduce this movie to something simple like "oh it's like a black girl Bridesmaids mixed with the Hangover". NO IT'S NOT LIKE THAT.  It's like 4 grown ass, fantastic, complex, hilarious friends go on a black ass trip to black ass Essence festival in black ass New Orleans and hash out their differences and have a great time.  Everyone will enjoy this. Everyone.  But it's for real for real black girl magic.
CHIPs (2017) – This was a Brownlee pick.  I laughed but oh man I'm so glad I didn't spend real dollars to see this.
Books
This Is Just My Face – Gabourey Sidibe.  Hilarious. Read it. I listened to the audiobook though.  Do that.
Where I Am Now – Mara Wilson.  Mara is a storyteller which is a thing in artsy scenes I think.  Not really a comedian but also not a downer.  She talks about her time as an actress and her time after she quit acting but I prefer Mara in small spurts.  Like her Twitter feed, @MaraWilson.
The Mean We Reaped – Jesmyn Ward. I probably listened to too many non fiction books recently.  This one was just okay.  Not cohesive enough.
Shadowshaper – DJ Older. A young Puerto Rican girl in New York fights supernatural beings. UM HELL YES.  It's part of a series, which I don't typically do, but I mean, HELL YES.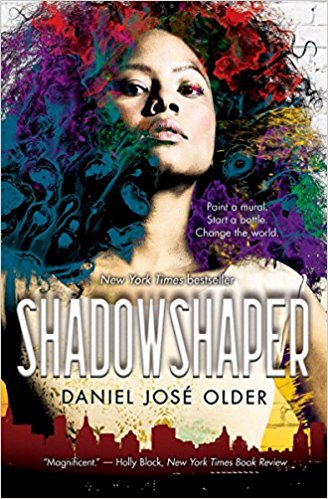 Music
Kids Trap – Blake Rules.  Right, so a friend told me this was a thing and I was like "no way" and I played it for Addy and she was like "this is my new jam". So now we listen to Kids Trap.
Waiting On A Song – Dan Auerbach.  Dan is half of Ohio's Second Finest group, The Black Keys. He does solo music sometimes and this one is a little more upbeat than his 2009 record Keep it Hid.  Which is probably why I like Keep It Hid more than this one.
Late Nights & Heartbreak – Hannah Williams & the Affirmations. Bella (friend) sends me a Spotify link like "Jay-Z samples this on 4:44" and I didn't get the reference because I haven't listened to 4:44 because, reasons (see: Hipster) but I listened to Hannah and it was fantastic. The Internet is telling me that Jay-Z actually called Hannah and asked her to re-sing it for his album.  It's blue-eyed British soul which is probably my most favorite thing ever, after Southern Rap of course, and I'm going to have to get the album.
In the Queue
I don't even know because Netflix is dropping gems every Friday. I need to watch Ozark, The Incredible Jessica James.  Whitney told me to watch Dirk Gently's Holistic Detective Agency on Hulu and it looks like Bored to Death, so yes.  Atomic Blonde is out. Landline comes out Friday (although I am still sad it is not a movie adaptation of the Rainbow Rowell novel).  Logan Lucky, even though it's stupid PG-13. I still need to see The Big Sick. I'm watching Bob's Burgers from the top.  And I just found out Rick and Morty is only just now beginning the third season so I can catch up easily.
Much productive.  🙂 What am I missing?