It's Addy's birthday. Hooooomg. 7. SEVEN.
She's a certified "big kid" and wakes up on her own and gets dressed and comes in our room in the morning like "oh, still sleep. hmph look at me ready for the day and such".  We did a bunch of stuff for #DontGiveASix.  Rockets Game. Beach. Rodeo. Art Museum.  Brownlee got a new car and Addy became obsessed with Mustangs. Story time with a Drag Queen. Fishing.  Harlem Globetrotters.  Take your child to work day(s).  Sleepover.  Texans Game.  Hurricane hunkering down.  Started First Grade. Ran a 1K. Made friends with the neighbors. Went trick or treating in the rain. Astros Parade. Played in actual snow.  And went to New Orleans.  (Yay Wordless Wednesdays for remembering).
Here's the interview.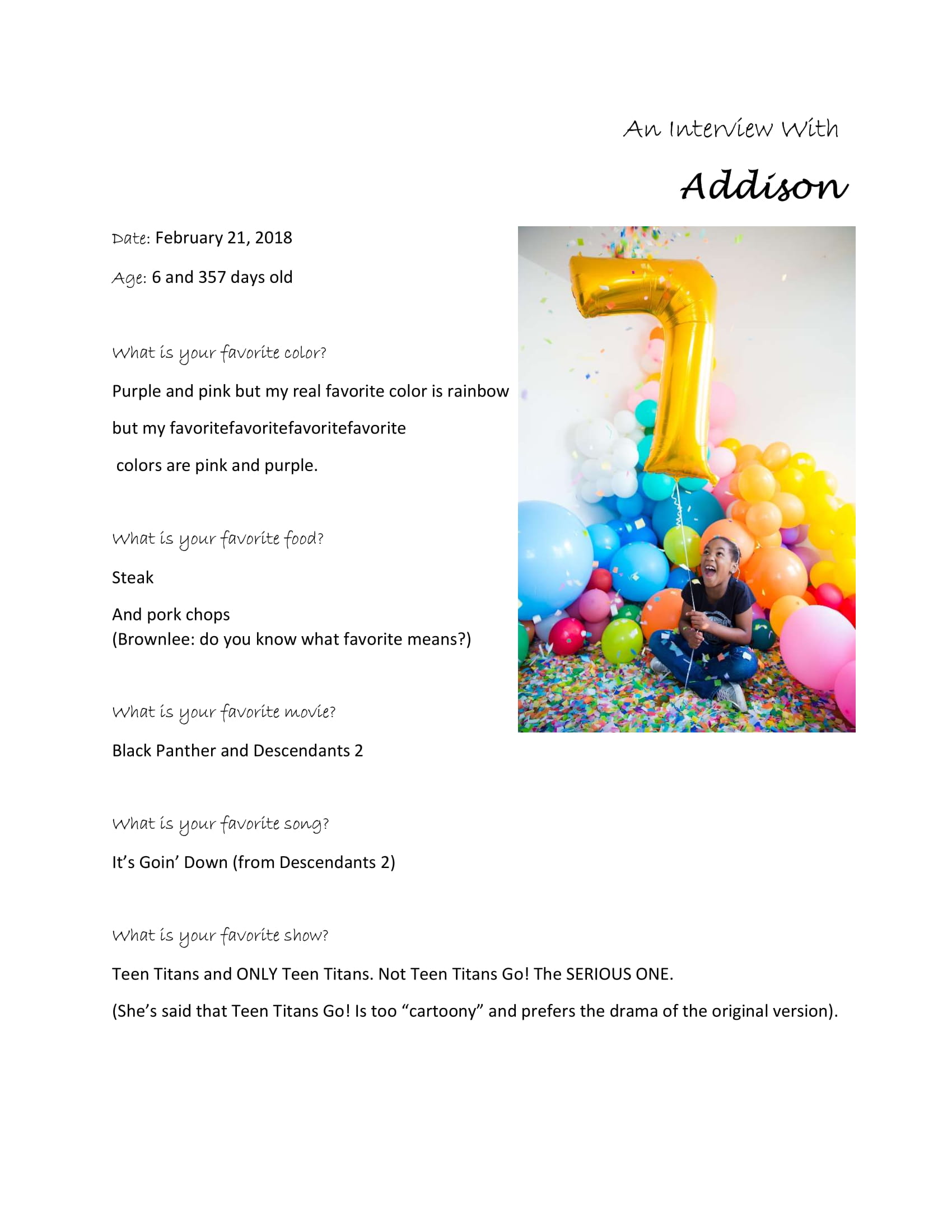 And the pics.